Live at Charlie's Bodega: Solo Guitarist, Michael Baker – "Soulbake"
This Friday, March 6th, 2015:
I'm excited to be playing at Charlie's Bodega (The Hot New Tapas & Whiskey Bar In Downtown Vancouver), from 6:30- 9:30 PM. My solo guitar playing consists of a mix of Spanish, Classical, Latin Jazz, Original and Popular Pieces ranging from the 1600's on into the future.
Charlie's new menu is awesome! It features classic Tapas (Small Plates) to share around the table, with a wide variety of selections… and very reasonably priced! Wine list includes fine local vintners, as well as Spain & Portugal. And… Whiskeys from all around the world.
Charlie's Bodega Tapas & Whiskey Bar
1220 Main St., Vancouver, WA 98660
* Music from 6:30 to 9:30 PM.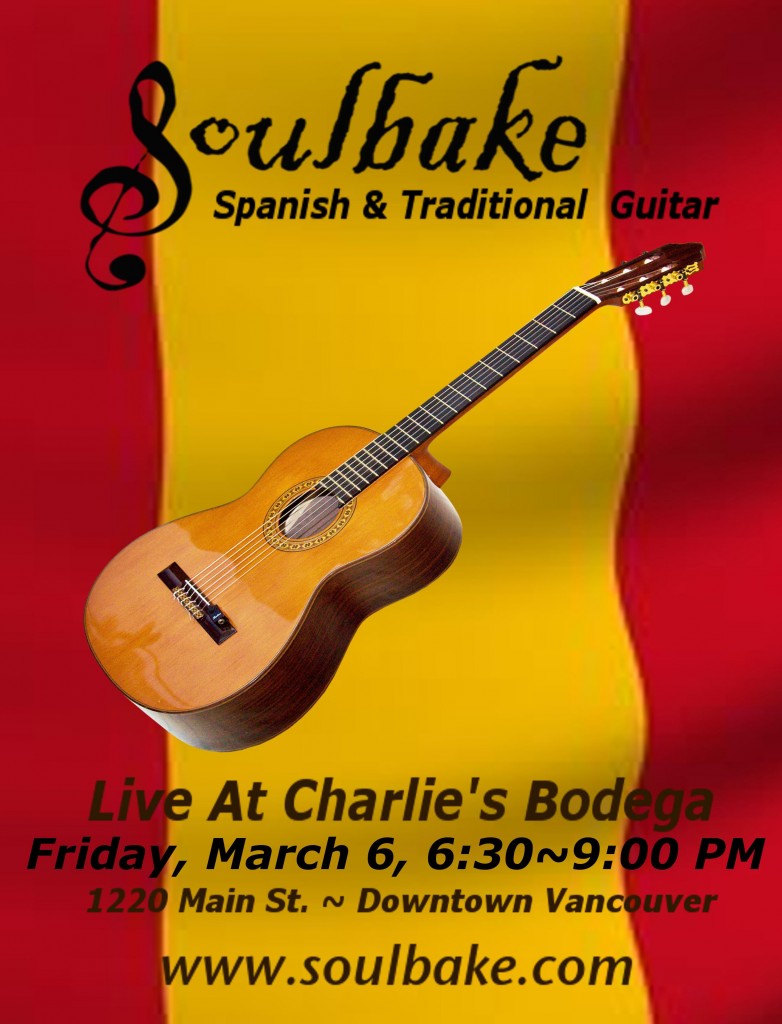 Leave a Reply
You must be logged in to post a comment.