Special Valentine's Day Show at Charlie's Bistro
Happy Valentine's Day!
Solo Guitarist, Michael Baker performs. Classical, Jazz, Spanish, Contemporary & Original Compositions. Come and enjoy an amazing dinner: prepared by a Master Chef and served by an experienced, friendly staff in a comfortable atmosphere. Featuring an extensive Wine List and well-stocked Bar. Michael will have his romantic solo guitar CD available for sale, and all wearing red lipstick will receive a discount!!
~ ~ ~ Feel the Love!
Music from 6:00 to 9:00 PM.
Charlie's Bistro, 1220 Main St., Vancouver, WA 98660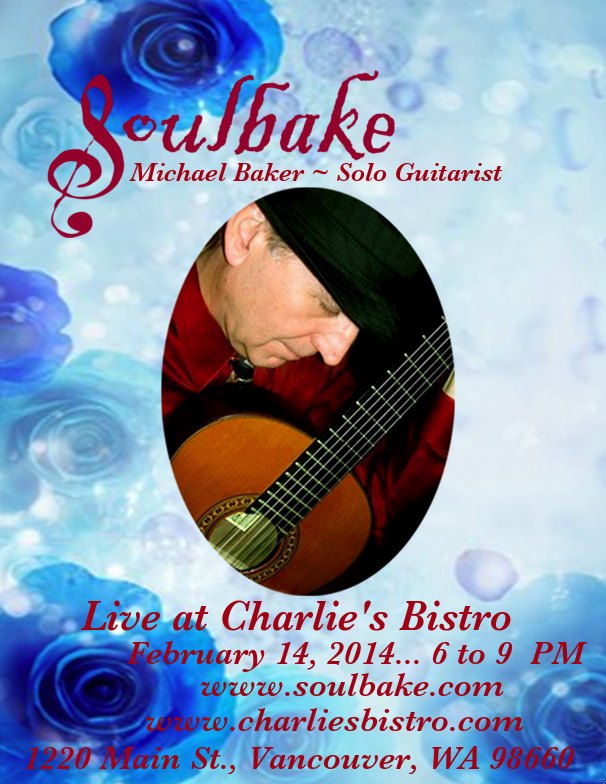 Leave a Reply
You must be logged in to post a comment.