Live at Yur's Restaurant & Lounge
Yur's has Great Food, Excellent Cocktails, a Friendly Crowd, and Super Staff!
Michael Baker, Guitarist and Singer, performs quite the variety: some Solo Spanish & Classical Guitar, and songs from all genres: Americana, Blues, Jazz, Swing, Oldies… Even old Classics like Gershwin and Cowboy Tunes! Everything from Antonio Carlos Jobim to Johann Sebastian Bach to Willie Hugh Nelson.
With Special Guest: Guitarist Extraordinaire…. Robert Church.
Yur's Restaurant & Lounge, 717 NW 16th Ave, Portland, OR 97209.
PH: (503) 224-0160
Music from 7:00 PM to 9:30 PM.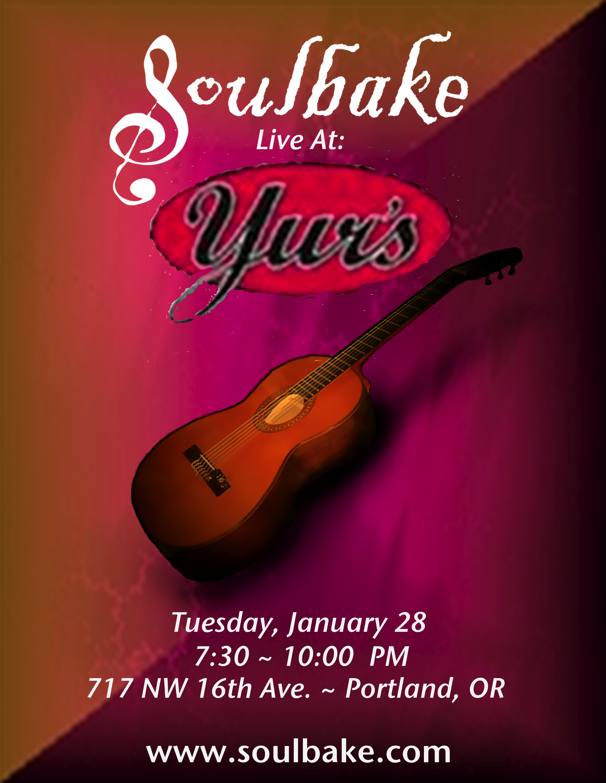 Leave a Reply
You must be logged in to post a comment.