Performing Live – In Camas, WA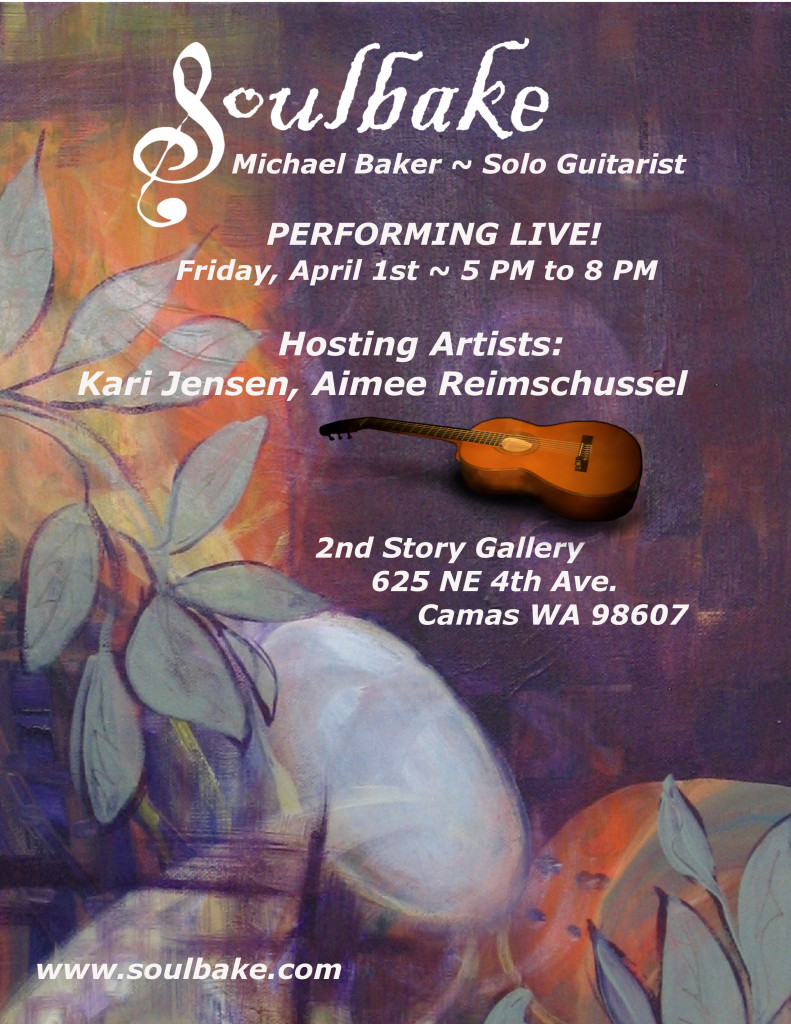 I am really excited to be performing at this Art Event! It's at t the Second Story Gallery in Camas, WA. Local Hosting Artists Aimee Reimschussel and Kari Jensen will be showing some of their amazing work. Kari is a dear friend and truly one of the most versatile and talented people I've ever known… you won't want to miss this show!
*Friday, April 1st, 2016
*Second Story Gallery, 625 NE 4th Ave. Camas WA 98607
*Live Music from 5-9 PM.
For more details check out Kari on Facebook, and myself as well: Michael Baker and Soulbake.