Live at Charlie's Bodega: Soulbake! Friday, Jan 23
The New Downtown Hotspot, Charlie's Bodega hosts Local Artist, Michael "Soulbake" Baker Performing a Unique Repertoire of Spanish, Traditional and Original Music for Solo Guitar.
Charlie's features classic Tapas (Small Plates) to share around the table, whiskeys from around the world, and an extensive wine list – including wines from Spain, Portugal, and America.
Friday, January 23, 2015.
Music from 6:30 to 8:00 PM.
Charlie's Bodega Tapas & Whiskey Bar
1220 Main St., Vancouver, WA 98660
More at Charlie's and Soulbake on Facebook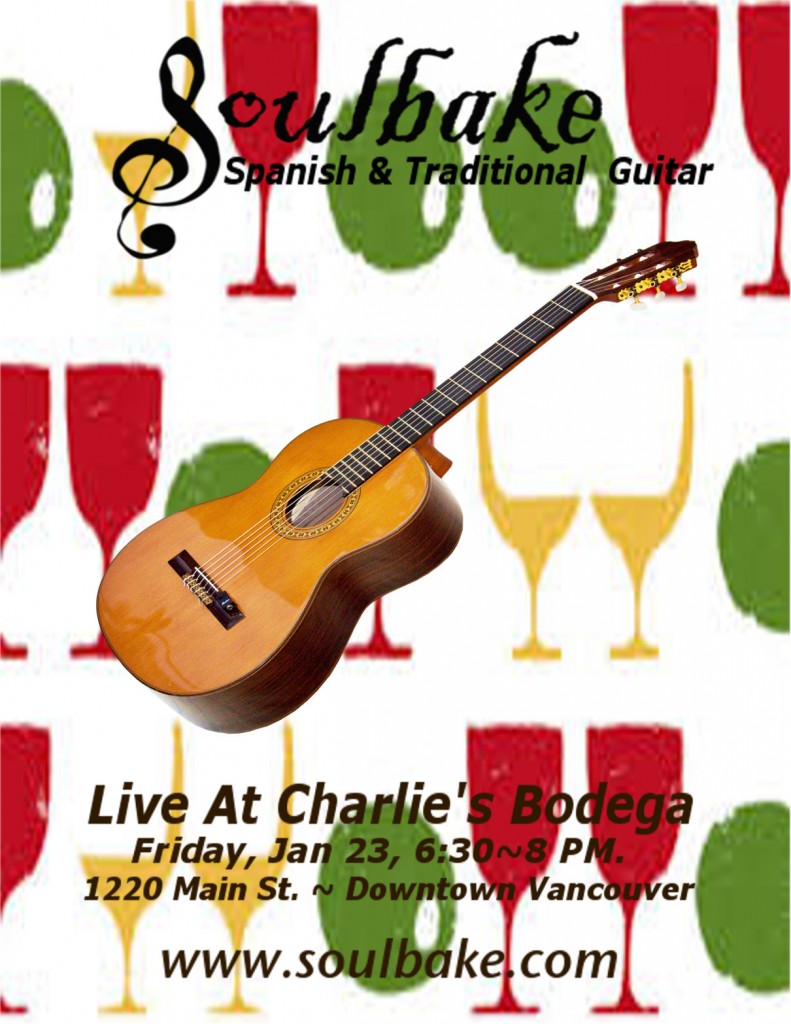 Leave a Reply
You must be logged in to post a comment.