Live… at the Aurora Gallery this Friday!
It's "1st Friday, Downtown Vancouver's Famous Art Walk – and the Last one of the year! The Aurora Gallery is a terrific Framing Shop & Gallery, featuring some of the finest local Artists. Michael "Soulbake" Baker will be performing a Unique Repertoire of Classical, Original, Spanish & Traditional Music for Solo Guitar. Stop 'n Shop! Or, just listen! This Friday, December 5th, from 6:00 PM to 9:00 PM.
Aurora Gallery, 1004 Main Street, Vancouver, WA 98660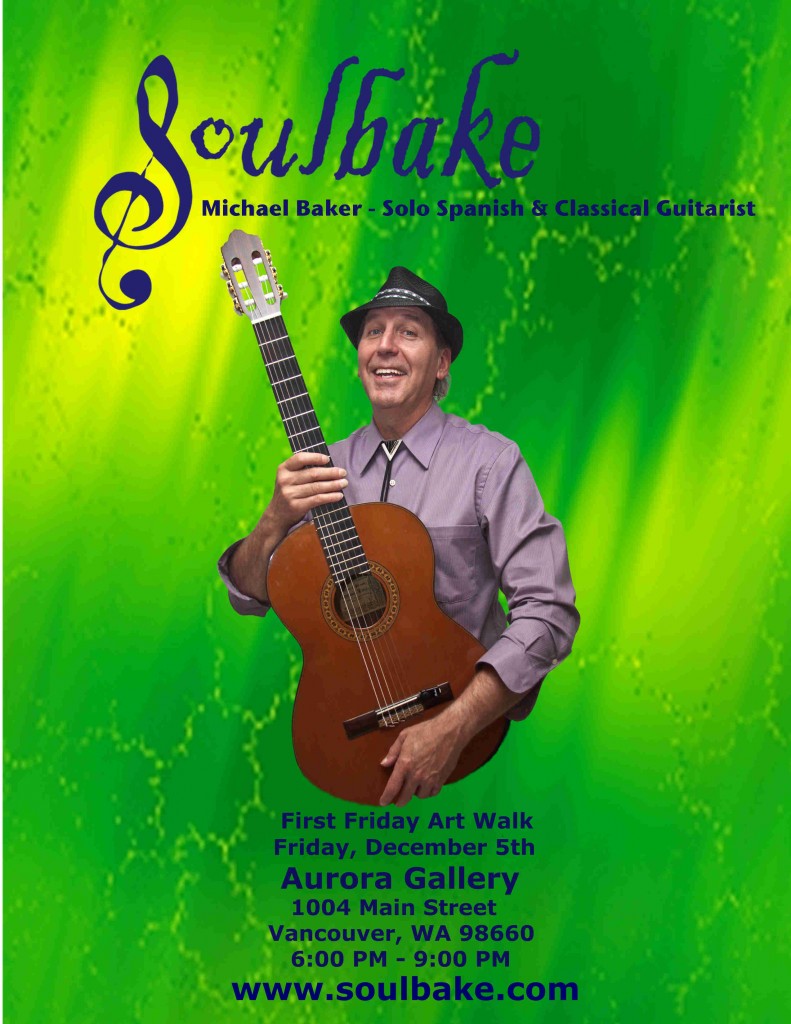 Leave a Reply
You must be logged in to post a comment.