Live At Yur's – Tuesday, June 10th, 7:30 – 10:00 PM
Soulbake! Live at the famous Yur's Restaurant/ Lounge.
With Singer/ Songwriter and Local Legend, Bazza.
Plus Special Guests, Pierre Brulatour and Rob Church.
Come hear some great Songs by some great Players!
NO COVER CHARGE. Music from 7:30 – 10:00 PM.
Yur's Restaurant & Lounge, 717 NW 16th Avenue, Portland, OR, 97209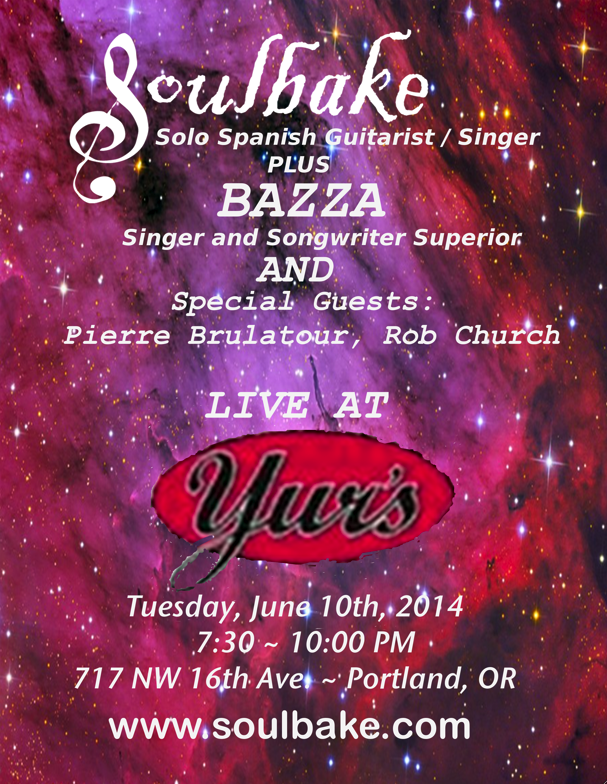 Leave a Reply
You must be logged in to post a comment.