Live: at Yur's Restaurant & Lounge – October 22, 7:30 – 9:30 PM
Come out to Yur's for some Great Food, Spirits… and Live Music!
"Soulbake" (Michael Baker), Guitarist and Singer, will be performing a unique variety of Solo Classical & Spanish & Guitar, mixed in with some Singing: Blues, Jazz, Swing and Cowboy Songs.
Yur's Restaurant & Lounge: 717 NW 16th Ave., Portland, OR 97232
Music From 7:00 PM (ish) to 9:30 PM (ish)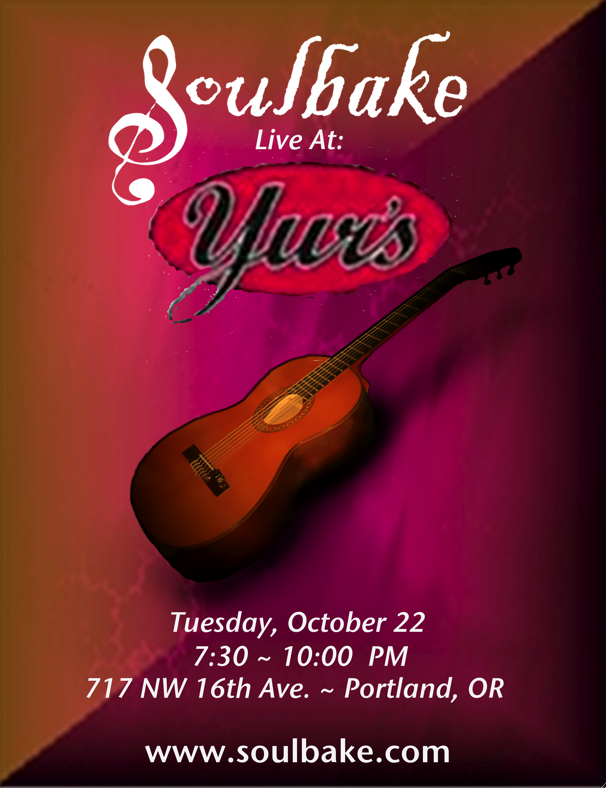 Leave a Reply
You must be logged in to post a comment.